NeWisdom automatic foaming soap dispenser, [ 2020 Cartoon] Kids touchless soap dispenser(White)
Touchess,make washing hands more easy and more healthy.Foaming,make our kids love washing hands.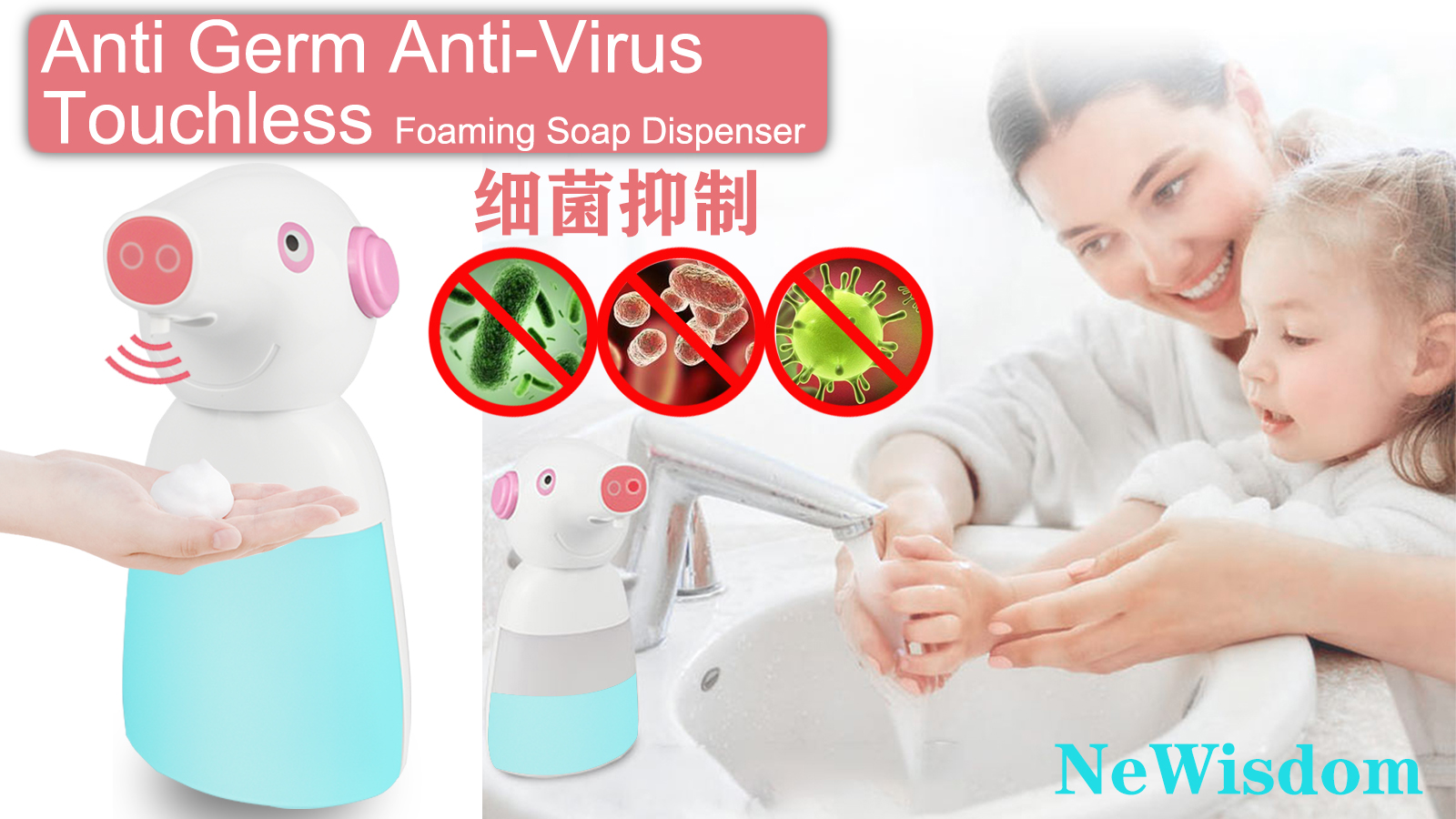 · 【BATTERY POWERED AUTOMATIC SOAP DISPENSER】 Touchless foaming soap dispenser with high foam middle foam and low foam 3 modes (sensing distance: 3 - 7 CM,3XAA Battery Powered,Battery not included in the package), which make your kids loving washing hands. We have 12-month warranty for all NeWisdom brand products. Click "Sold by NeWisdom Valley" under "Buy Now" button to get help from us.
· 【WORK WITH BOTH LIQUID AND FOAMING SOAPS】For foaming hand sanitizer,no need to add water. For liquid hand sanitizer, water: handsanitizer is 3:1 .
· 【EASY TO USE】Quick installation and safety refill: Remove the soap tank from the bottom to refill. You don't have to worry about the damage by liquid seeping into the dispenser through the button. Easy operation by one button: Press it to turn on/off, use gear 1 2 3 to choose low/middle/high soap modes.
· 【SAVE MORE THAN 50% SOAP】High precise sensor design with high-speed activation, it dispense foam instantly by a wave. Save more than 50% soap with touchless foaming soap dispenser. 8.8oz reservoir lasts more than 800 hand washes.
Capacity: 330ml/11.5 OZ capacity with visible volume, check volume at a glance.
· 【WHAT YOU CAN GET】: 1x touchless soap dispenser, 1x user manual, 100% satisfaction money back guarantee, 30 days warranty service. Please feel free to contact us by email if there is any problem with NeWisdom touchless soap dispenser and we will reply and give satisfied solution within 12 hours.
HOW TO USE?
https://youtu.be/K4YWQsEWIJg
Hear what others have to say.