NeWisdom Touchless Soap Dispenser Automatic Foam, [2020 Smile Version] soap Dispenser Auto foaming Hand Free Countertop Soap Dispensers Waterproof for Bathroom Kitchen (Blue)
Touchess,make washing hands more easy and more healthy.Foaming,make our kids love washing hands.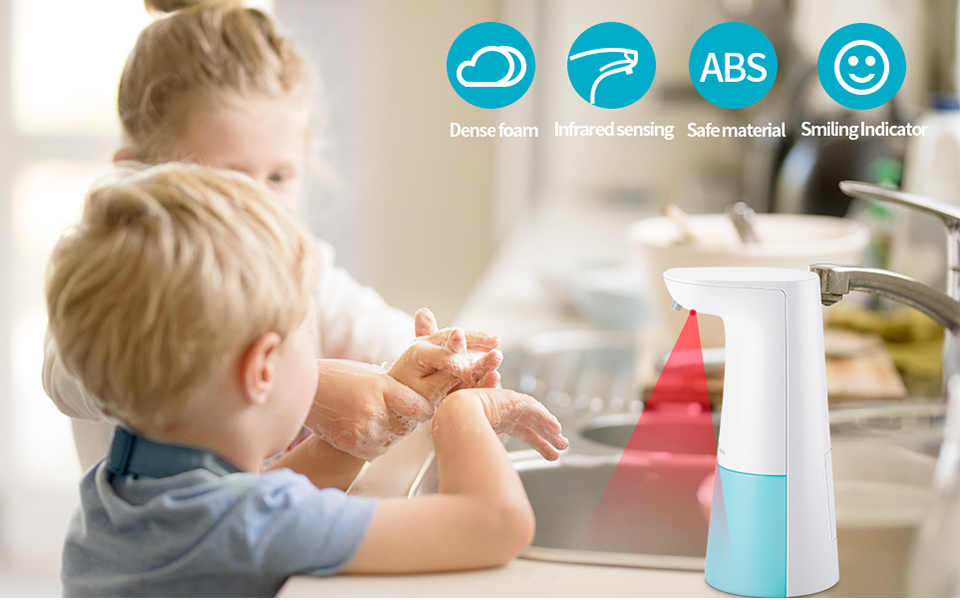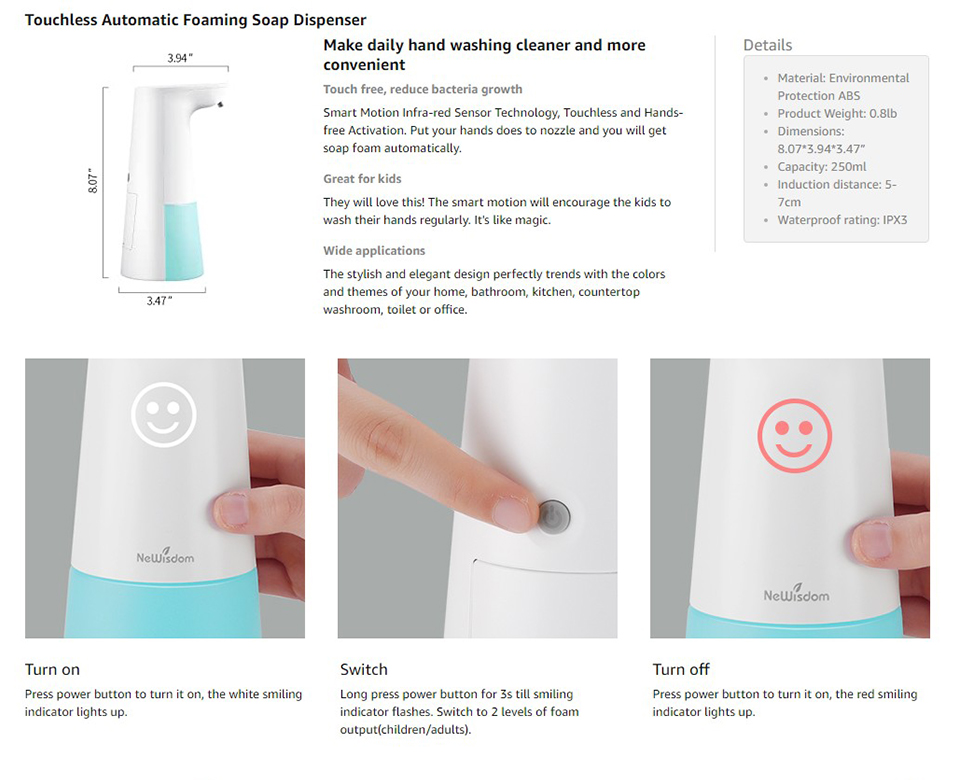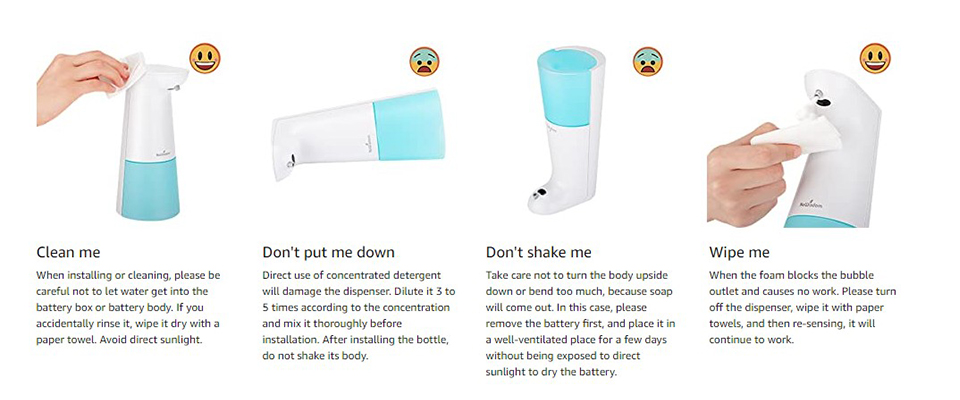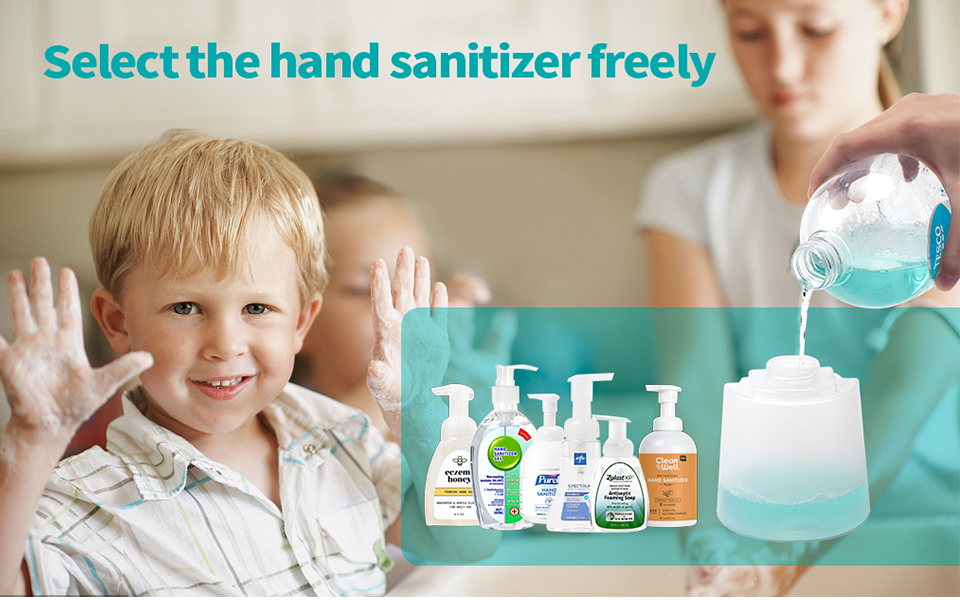 Notice:
Do not put your hand too close to the sensor, otherwise it will block when foaming. The optimal sensing distance is 5-7cm.

Do not immerse the dispenser in water or rinse it directly with water to avoid short circuit.

Do not tilt the bottle when installing or replacing hand sanitizer. If small amount of liquid flows out is normal, it can still be used after wiping it clean.

Do not use non-foam type hand sanitizer for replacement. Otherwise, the dispenser failure.

Do not tip the dispenser down when the hand sanitizer inside.
TROUBLE SHOOTING
1. How to deal with the soap dispenser not working for a long time?
First, pour out the hand sanitizer inside, wash it and put it in water, induction 10-20 times or more, wait until the foam is out until the clean water comes out, then refill your favorite hand sanitizer, and then you can use it normally.
2. How long is the after-sales service on this?
12-month, please tell us if have any problem on using this soap dispenser.
3. Why is the smiling indication turn red? And no foam.
When the battery is low, the smiling indication will turn red, it need to replace the battery in time.
4. Is this soap dispenser rechargeable?
No, this soap dispenser is not rechargeable, It uses batteries only. Requires regular AAA batteries.


Package:
Touchless soap foam dispenser*1
User manual*1
Batteries are not included in the package!
Hear what others have to say.